| | | | |
| --- | --- | --- | --- |
| Poster: | fireeagle | Date: | Apr 9, 2010 1:42pm |
| Forum: | GratefulDead | Subject: | Re: Anyone ever notice fireworks from the audience? |
i bought dsotm on day 1. was disappointed at fist, but grew to like it. got wywh some months after its release (due to the circumstances)
seen floyd when they first started playing w/ fire > 73-05-19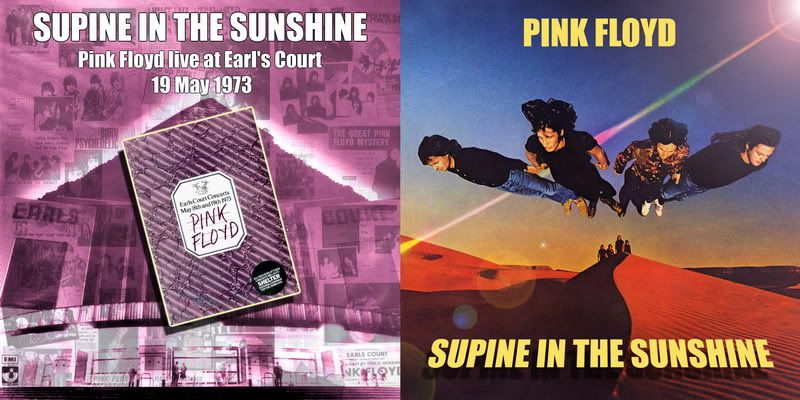 its a big indoors venue. a large model airplane on fire flew blazing over our heads and crashed exploding behind the band. then the gong went ablaze. shiiit, good times
| | | | |
| --- | --- | --- | --- |
| Poster: | Judge TOOTMO | Date: | Apr 9, 2010 2:13pm |
| Forum: | GratefulDead | Subject: | Re: Anyone ever notice fireworks from the audience? |
"seen floyd when they first started playing w/ fire > 73-05-19"
Fireeagle, you saw this:
Artist: Pink Floyd
Location: Earl's Court Exhibition Hall, London
Date: May 19th 1973
Recording: Audience
Artwork: No
Lineage: Silvers>cdex151>wav>tlh>flac8>You
Excellent audience recording from the second of two nights at Earl's Court.
This version is taken from the imaginatively titled 4CD Japanese boot 'Earl's Court 1973' on the Sigma label.
I checked the tracker (including dead torrents) and could not find this show, apologies if this has been out in recent times.
I have put a sound sample on the comments section.
Enjoy!
Disc One: (67:25)
1.Obscured By Clouds...
2....When You're In
3.Set The Controls For The Heart Of The Sun
4.Careful With That Axe, Eugene
5.Echoes
Disc Two: (61:07)
1.Speak To Me
2.Breathe
3.On The Run
4.Time
5.Breathe (Reprise)
6.The Great Gig In The Sky
7.Money
8.Us And Them
9.Any Colour You Like
10.Brain Damage
11.Eclipse
12.One Of These Days
Roger Waters
David Gilmour
Richard Wright
Nick Mason
With...
Vicki Brown - Backing Vocals
Liza Strike - Backing Vocals
Dick Parry - Sax
I'm listening to it now at sugamegs. It is definitely an aud but VERY definitely listenable with some eq tweaking. I wish I could figure out how to burn a disc from that site---they've got soooo much good stuff.
TOOTMO
| | | | |
| --- | --- | --- | --- |
| Poster: | fireeagle | Date: | Apr 9, 2010 2:39pm |
| Forum: | GratefulDead | Subject: | Re: Anyone ever notice fireworks from the audience? |
its ezy. convert wma to wav, slice it into tracks or into single pieces that fit the discs (>80min files > 1 cd = 1 file) and burn it
u can also get this mighty fine aud in mp3 @ g101...